I am the first to admit it isn't easy getting a camera lens on a bird under most circumstances unless, like the owl they stay still in one place. Walking through the woods presents another challenge altogether. We left the hotel at 6:30 AM again as planned for a birding walk n the woods into a national park. As we set out it was cool and the birds were not yet very active since the sun had not reached the area and it was cool and dewy. We saw many smaller birds and Raul, our wonderful guide, called out the identifications. I chose not to carry a pad and write down every bird spotted. The new birding routine involves the use of a laser pointer spotted near but not on the bird. This makes it really easy to find the identified bird.
Our goal was to see a Resplendent Quetzal. This is a gorgeous bird which we last saw in Costa Rica more than a dozen years ago. It is found at higher altitudes where a particular small avocado grows. We hiked into the area and Raul pointed out a nest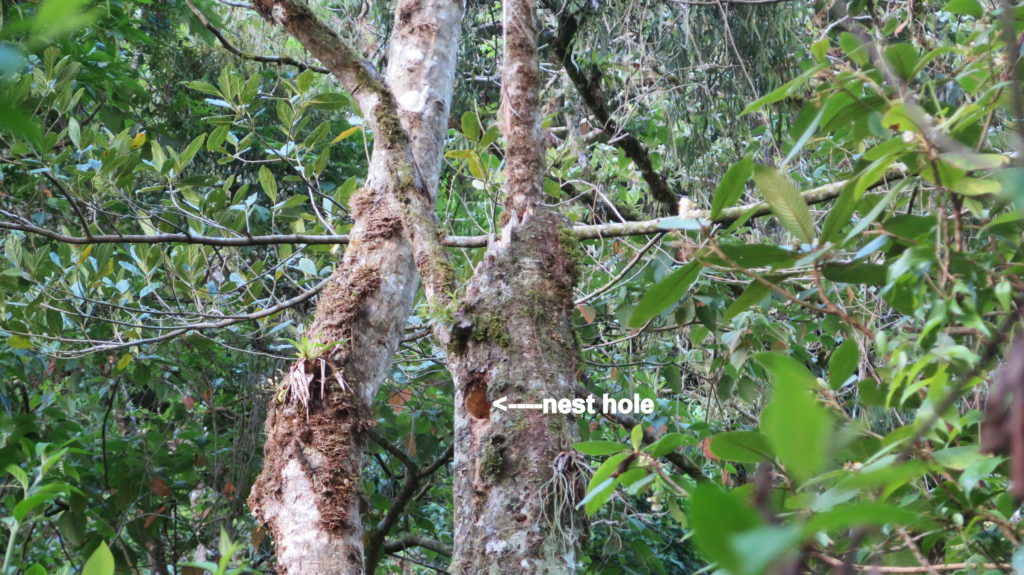 This was very nice, but no bird. Further up the trail, about another kilometer, we came to a place where he found a male near another nest. As we moved into position to spot the bird it flew overhead and lit right over head. This view is not ideal, but it is also fairly rare: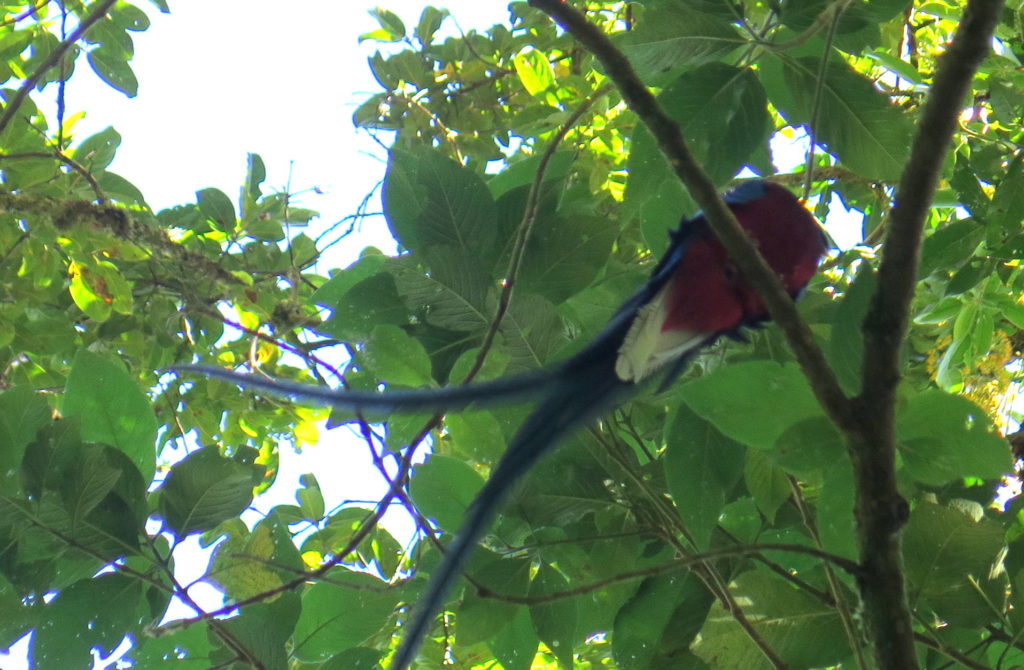 After we scrambled back some to get a better view it moved again and I got this back lit shot of it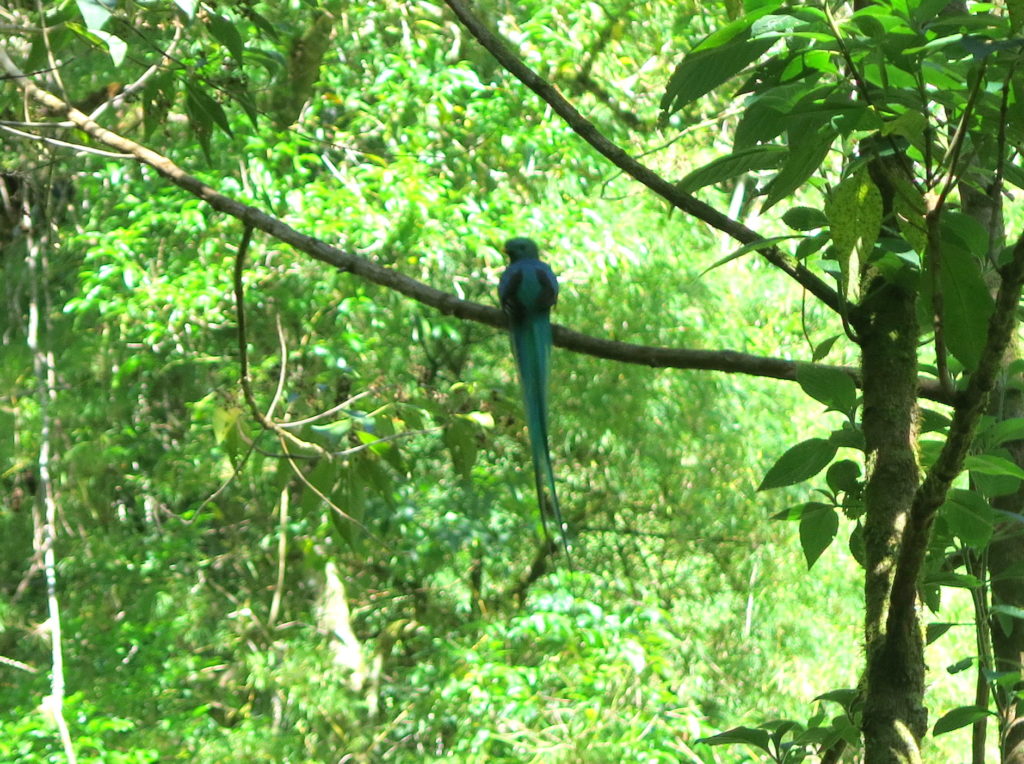 We were able to glimpse he female in the nest hole, no photo and later watch the male work at enlarging the nest site, again no photo. We used Raul's scope on a tripod to see this activity. We were delighted to begin our return trek to the van to get back to the hotel to get on our flight back to Panama City.
A word about Air Panama, DON'T. The plane, a twin engine turboprop, was a flying sauna. There was no cool air coming from the vents for the duration of the. flight, about 45 minutes. When they opened the door in Panama City we were refreshed by the cool 95 degree air blowing through. This was the 2nd flight in 3 days that was almost intolerable. The plane should not be allowed to be in service. The Captain was wringing wet when he exited the flight deck. On the other hand we did arrive safely with our luggage.