From Luxor we boarded Asiya Dahabya for the 190 kilometer journey to Aswan. Unlike the large river cruise boats we see we are able to stop at many small places along the river to meet the people ans see sites that are otherwise very difficult to see. One example is the quarry where the sandstone for the temples and tombs of the kings was quarried. Note the pyramids are limestone, a softer material than sandstone.
At our various stops we have traveled from Asyia by boat, horse drawn carriage and tuk-tuk, so far. Some pictures are missing because the computer has chosen not to download them from the card I was using. I expect I will recapture them later since they are still on the card. here are some of the photos I can use from our recent stop in Fares were we met a man who makes boxes for mangoes from palm fronds. He had a bit of help.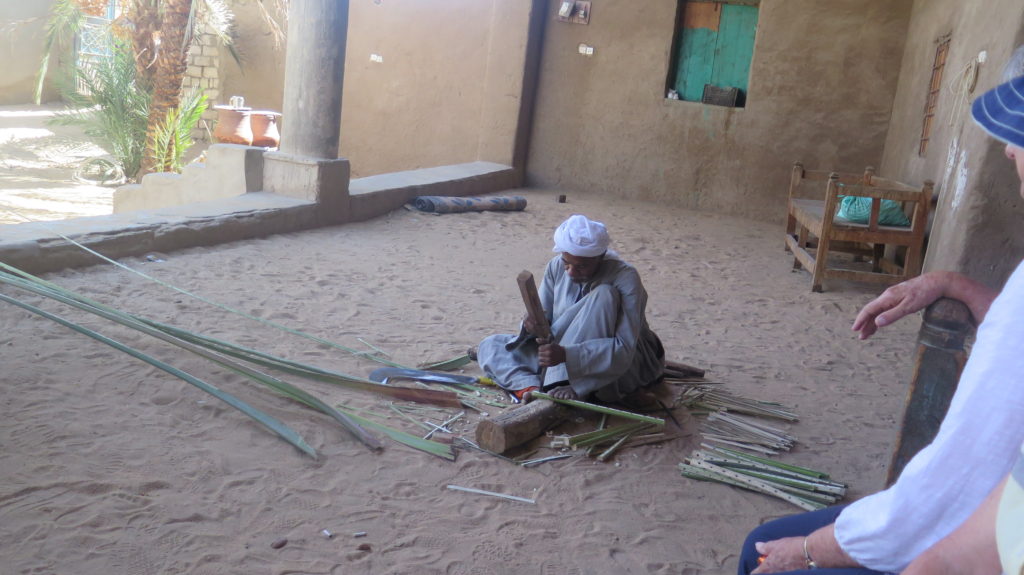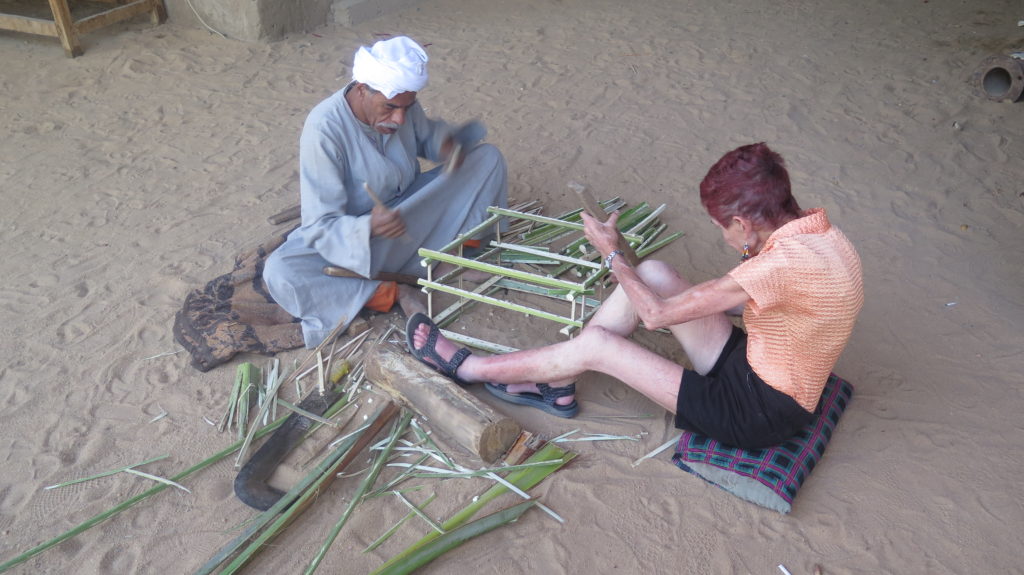 We are currently under sail for the second time in this trip. After our visit to the box maker we have been at leisure until 4 when we will have another adventure ashore.