March and April have been rough. Carol has mostly recovered from her fall and subsequent medical problems. Her doctors gave her the go ahead to get back on the road, so we did.
I wanted to get going as soon as practical, Carol said she had a package arriving on the 16th so I figured we could roll out early afternoon on the 16th – Wednesday in my head. On Sunday, as we were discussing departure timing Carol reminded me that the 16th was Tuesday not Wednesday. Then her package arrived on Monday. She was still convinced we couldn't be ready to leave on Tuesday. Somehow by mid afternoon on Monday it became clear we were ready to leave Tuesday morning.
Tuesday afternoon after about 5 hours of driving we pulled into Hi Jolly Short Term Visitor Area in Quartzite. A stop in town filled our fuel tank (mini mortgage – it was ONLY $3.26/gal ) and our propane tank was also full. I set up the grill for a steak I had and while it warmed it started to rain and hail. It stopped in time for me to grill and I no sooner had the grill shut down , cooled and stored than the rain, wind and hail resumed for about 30 minutes. We eased out of there mid morning and spent 6 hours on I 10 through Phoenix and Tucson, no significant traffic! to Wilcox AZ. This is a reasonably large middle of no place. Our reason for stopping here is it was 6 hours from Quartzite and 4 hours from Las Cruces NM where we have plans for Seder Friday night. Since we had driven for two days to get here, we stopped for two nights. Today we explored Chiricahua National Monument.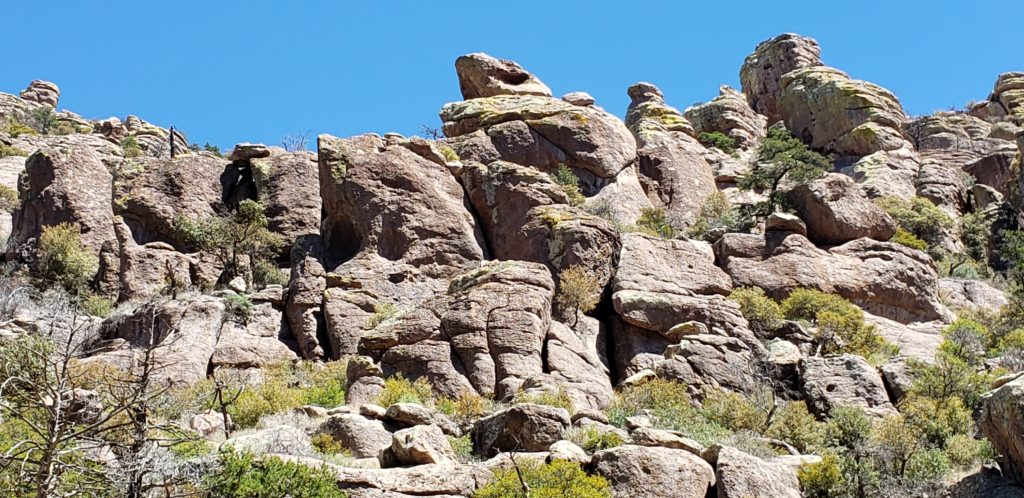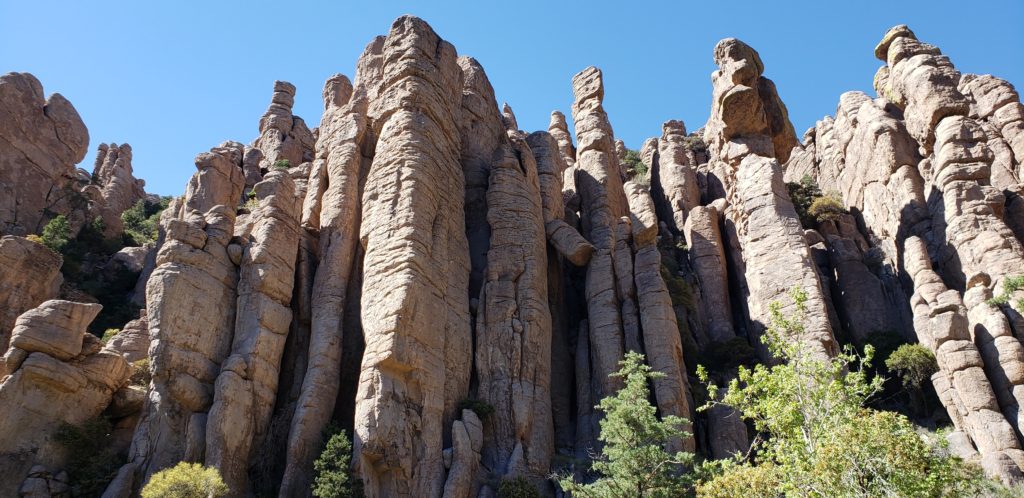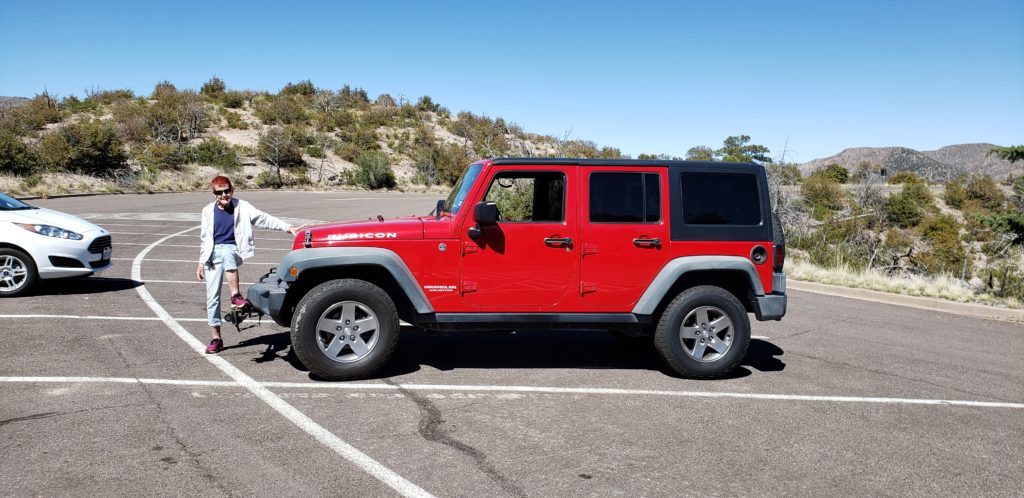 I just can't resist these birds that were posing for us, well actually they were cadging meals from some picnickers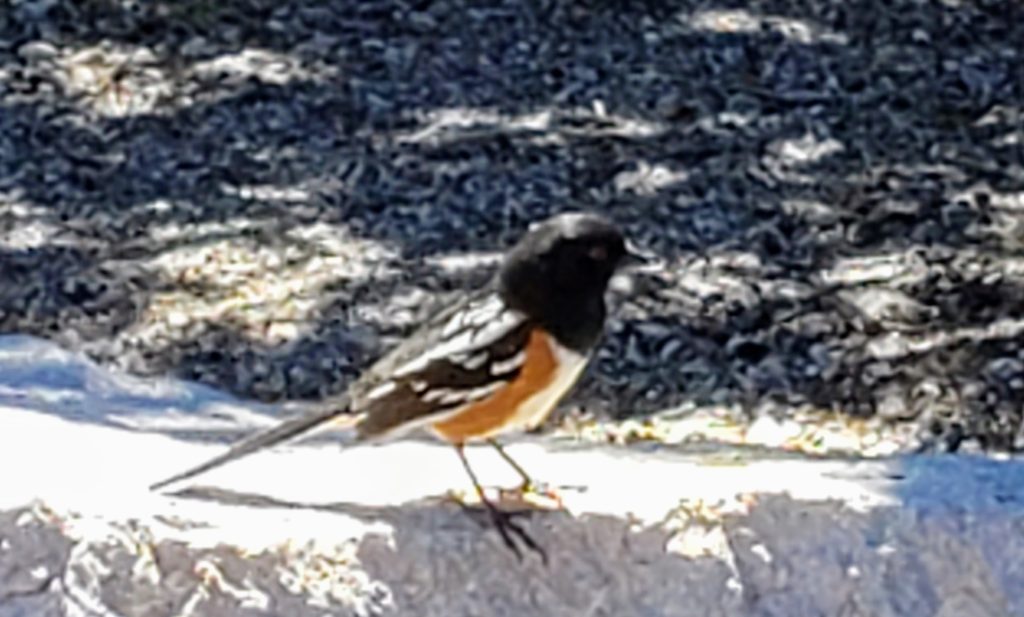 Spotted Towhee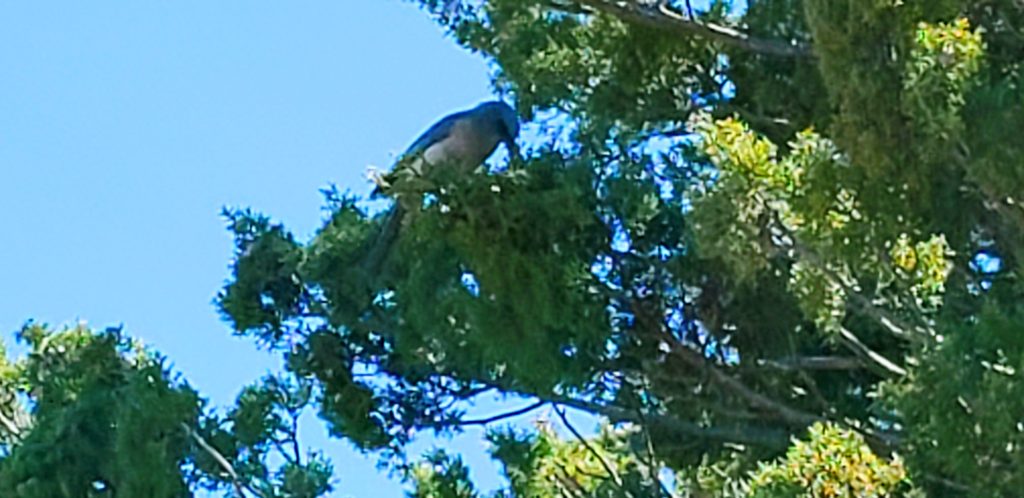 Mexican Jay – Illegal Alien! Jumped the border.
The drive is wonderful. We did this many years ago actually March 2004 when there was snow on the rocks.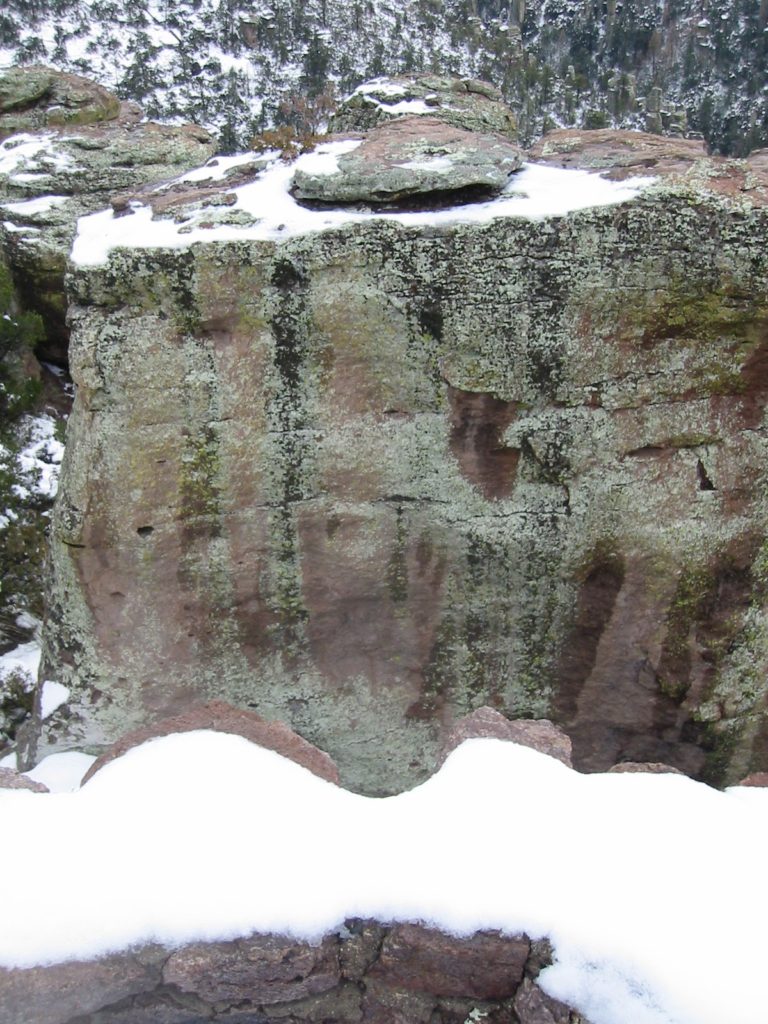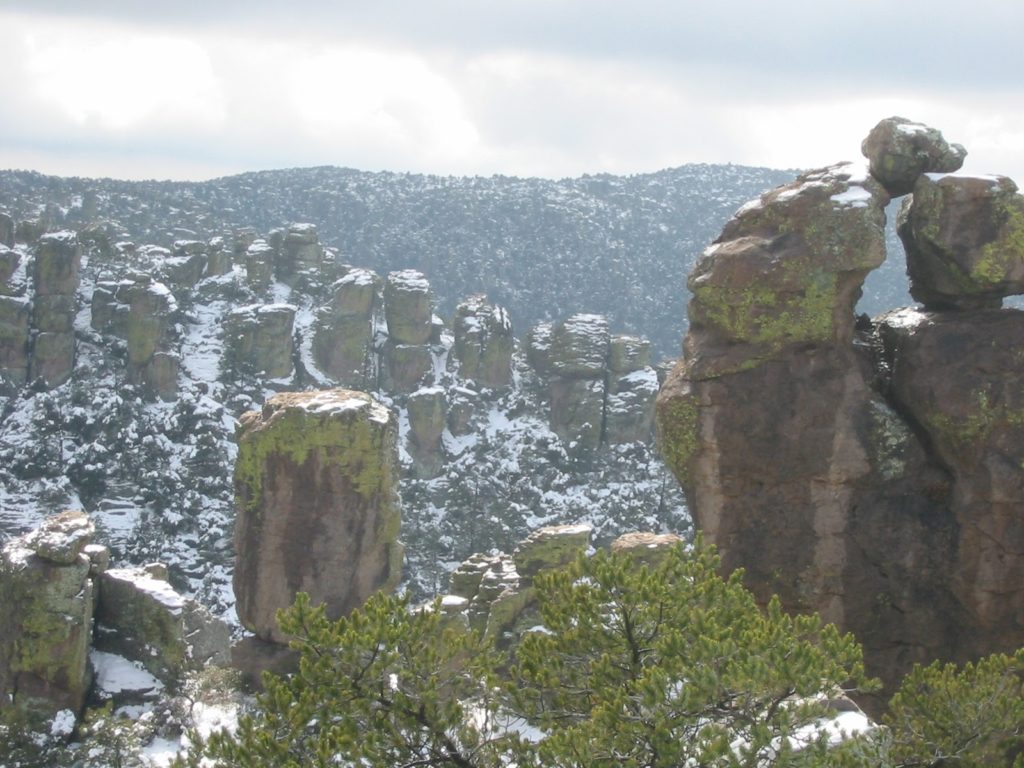 We returned to the RV Park and Saloon and joined in the line dancing program – every Thursday night year round.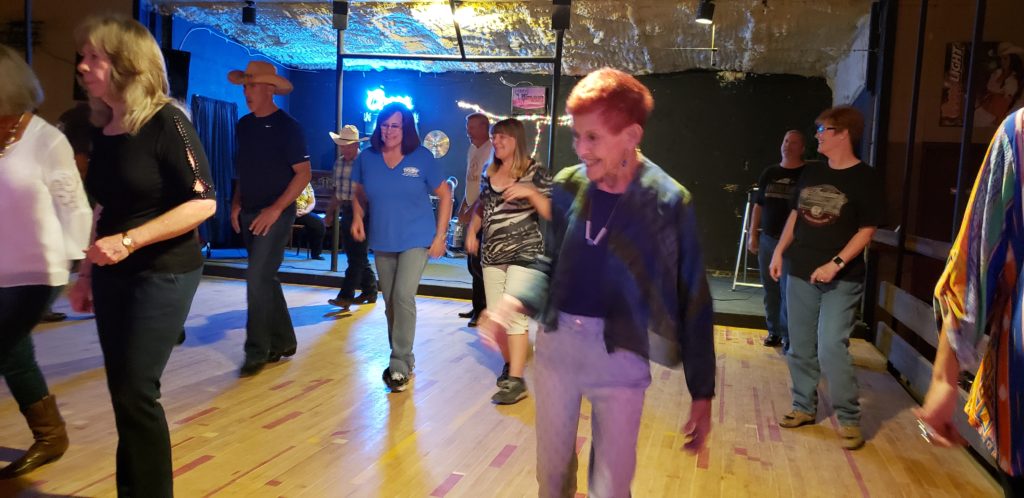 Her Physical Therapist would be proud of her.
The campground is small, 14 sites, but the saloon is a blast. they have a very long shuffle board and Wednesday night is shuffle board tournament which we watched for while. the people are friendly and come from all around the area. As we got to talk to several both Wednesday and Thursday night we found that they are from all over the country, several from as far away as Maine. We will stop there again as we pass by on our cross country jaunts.