There is so much to do that sometimes I forget to keep everyone current, even myself since this whole blogging thing started in 2002 with my notes to myself with lessons learned, campgrounds to return to and those to avoid, which I eventually published in an email to a few friends (I am also practicing run on sentences) .
I have been playing Bridge any time I can get to the card room at 1 PM. We play duplicate on Fridays and the last two weeks my partner, Dave, and I have come in first. Last week we were sure we would be down in the pack, but we managed to do well with lousy cards – at least a bit better than the other teams.
Today I finally got to go on another hike, between doctoring and lousy weather cancelling hikes, I haven't made a hike in 4 weeks.
From the top of the ridge above Lake Hodge in the Elfin Forest Reserve (no we are not in Ireland).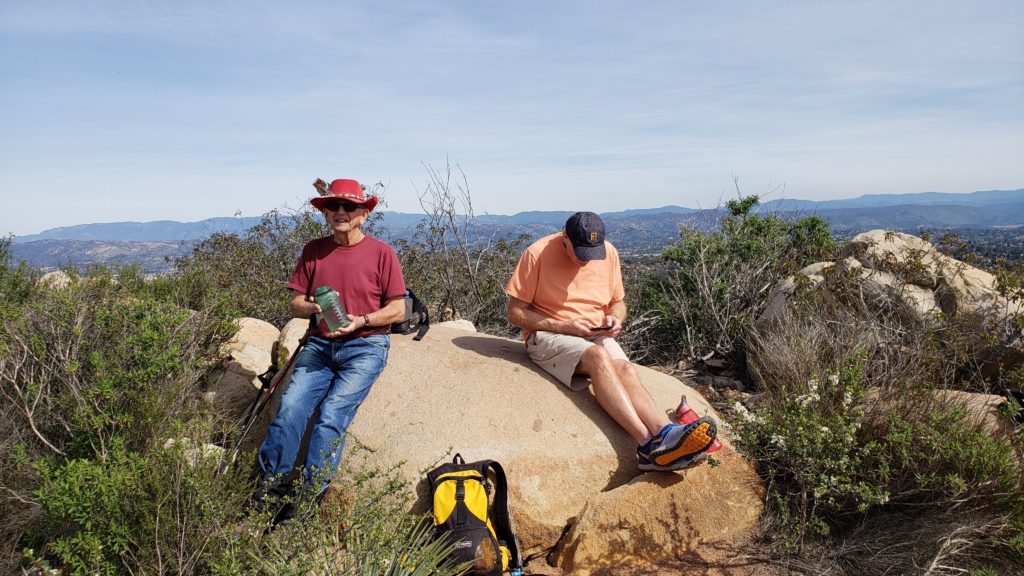 Bill and Andy guarding my backpack during the lunch break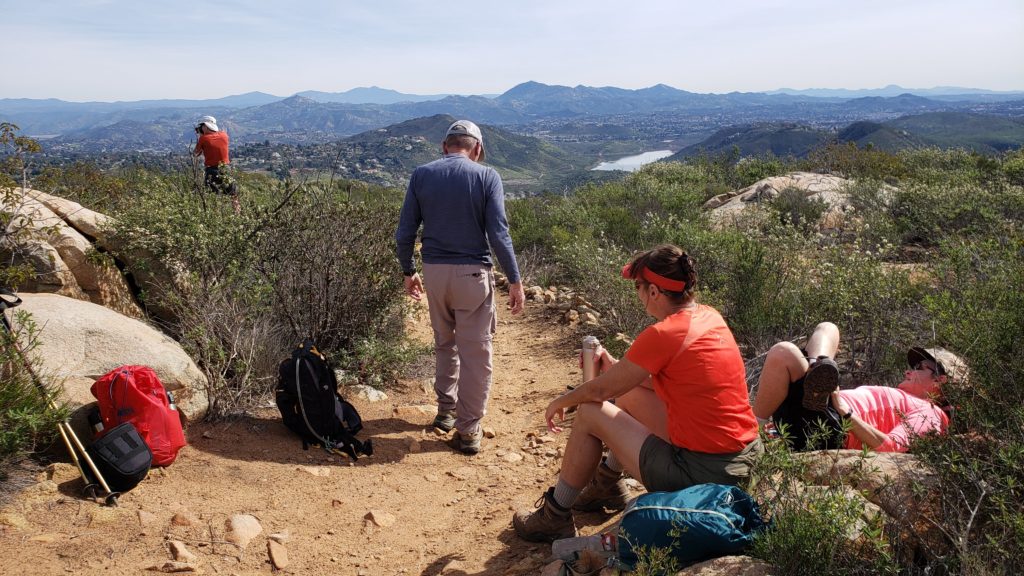 CJ lying down and Jean in the foreground, Art walking away and John going off to take a picture.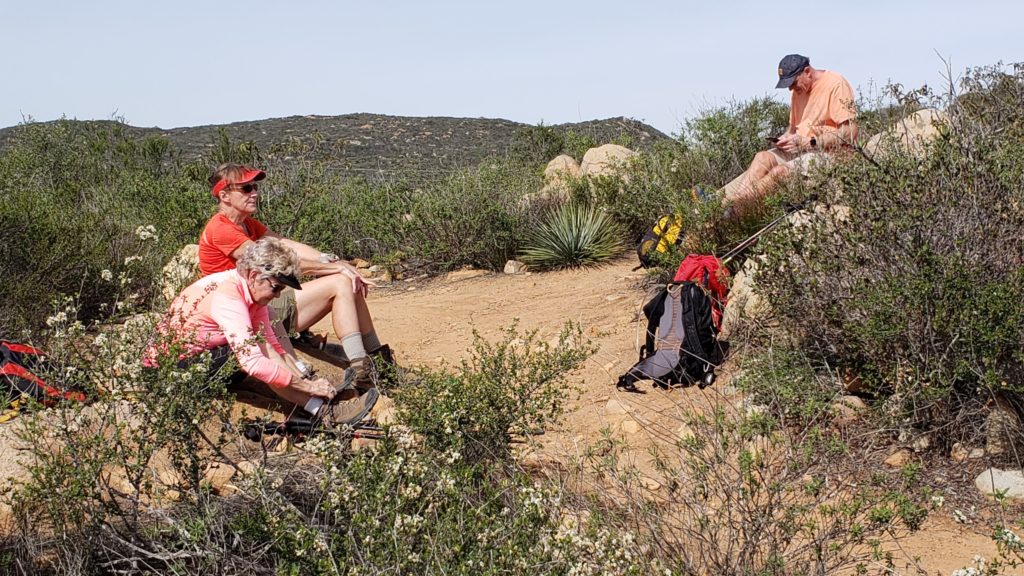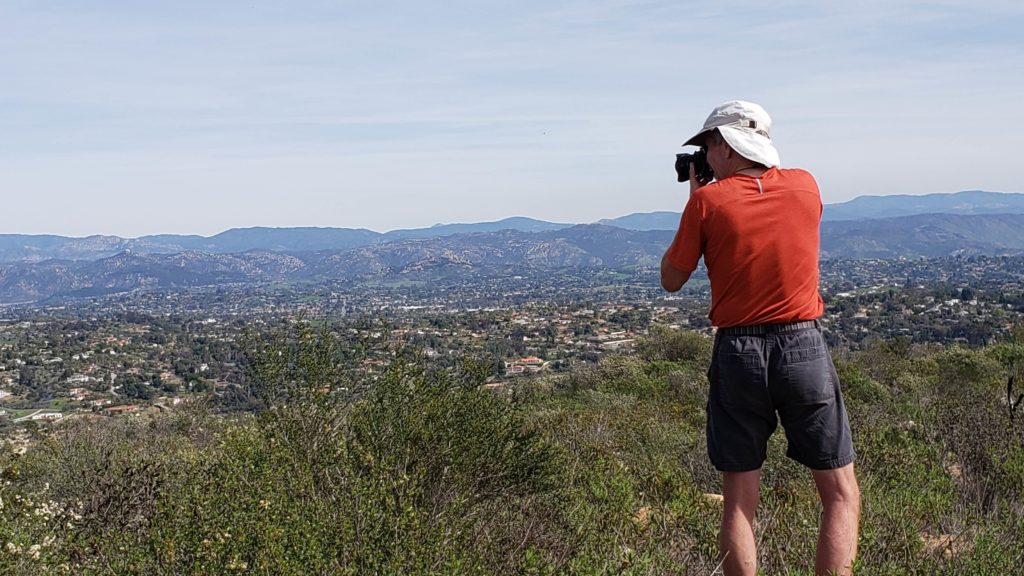 John practicing with his new camera. The view ain't so bad either. Our cumulative gain was about 1,500 feet in 6 miles, a bit strenuous. Since we had Bill in our car we stopped at Rite Aid for Thrifty Ice Cream at their ice cream counter on the way home.
We had a pair of visitors on our site, well above our site: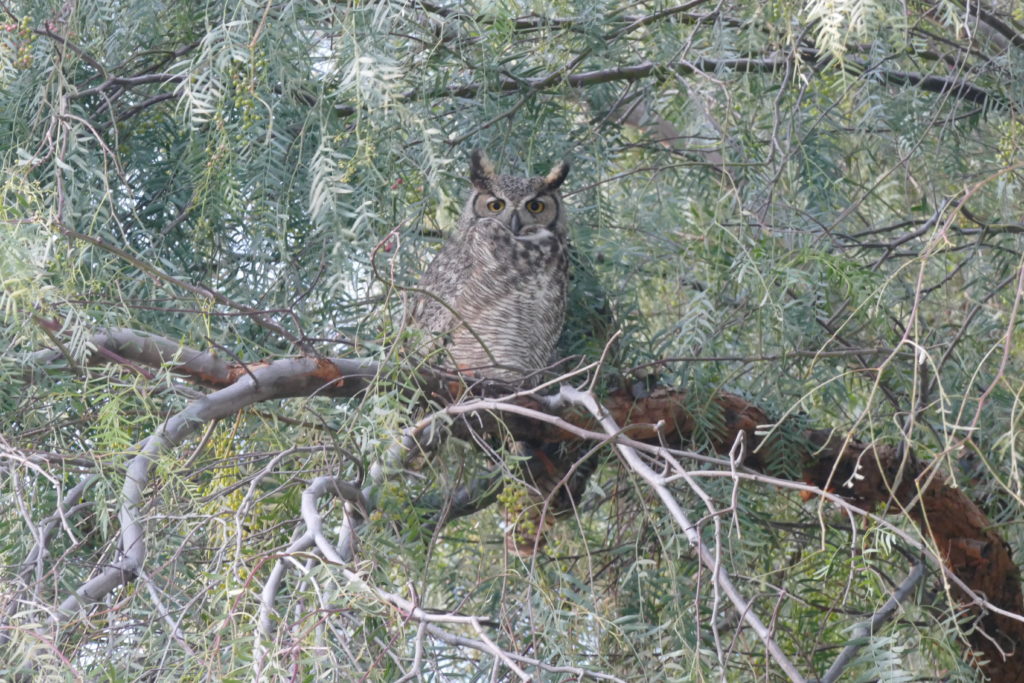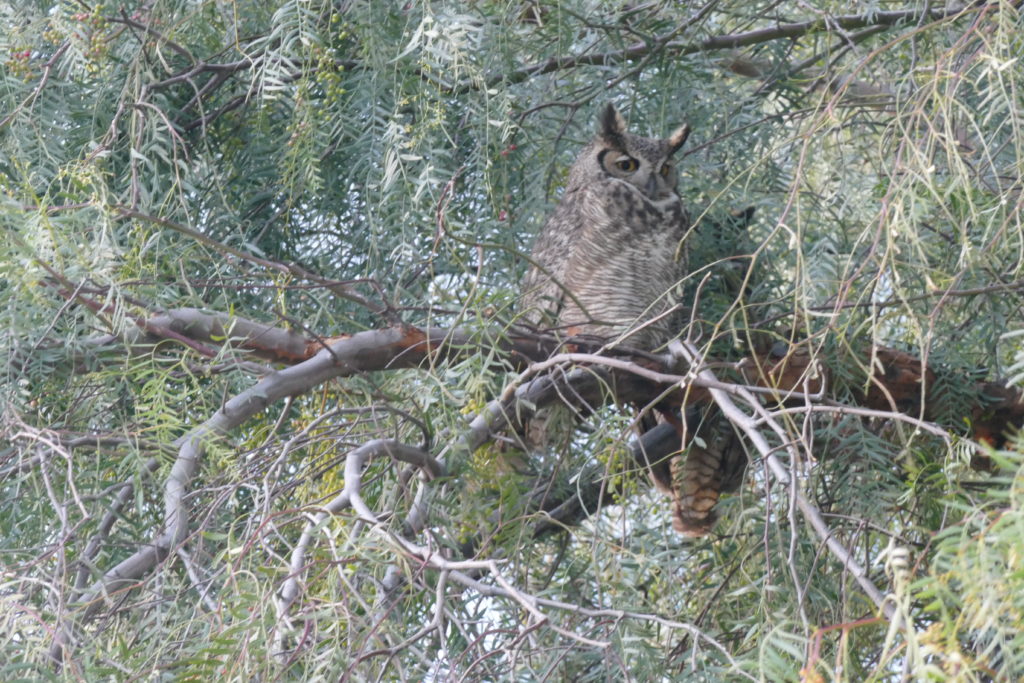 If you look closely to the right of the obvious owl, you will see the back of a second one. I kept grabbing cameras to take this picture and each one had a discharged battery in place. Finally found a good battery for Carol's Leica. She still can't hold it properly with cast on her left wrist, next week.
In the mean time we have been improving our site with fine art.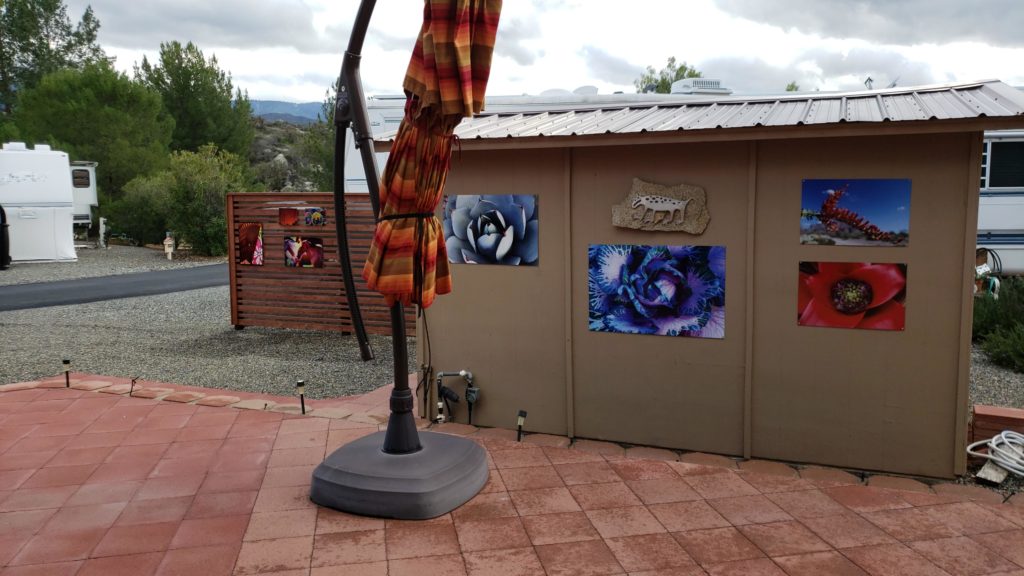 A view of our site with Carol's prints on metal on the shed and on the fence in the background.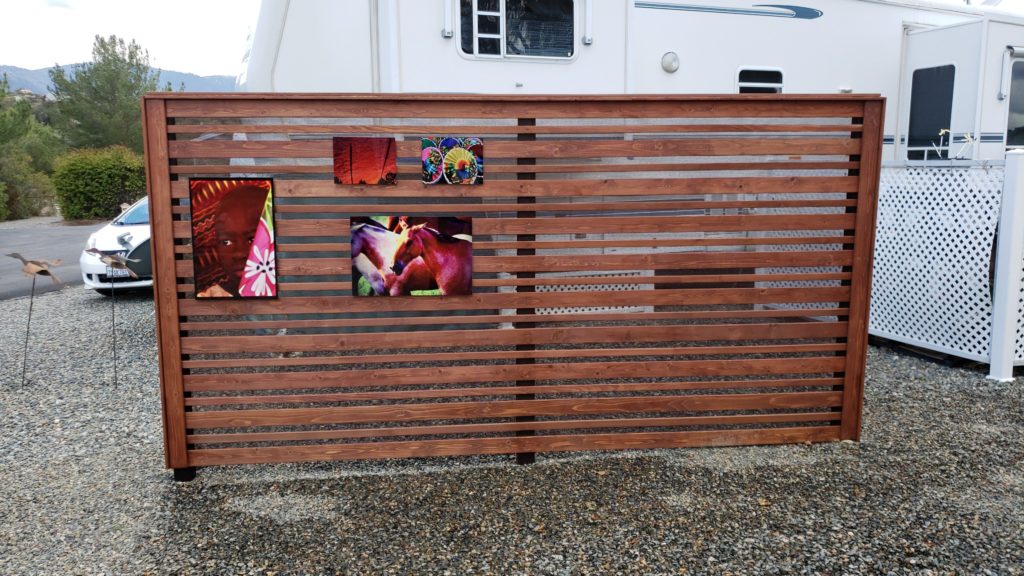 Here are the four pictures we put up on the fence just this past week. More to come she tells me. Clearly we need to print a bit bigger for appropriate impact. We will take down the images on the fence when we depart for the summer.
Today was beautiful, cloudless, temps in the low 60's to low 70's. Tomorrow not so much, rain and chilly both here and in San Diego where we will be for dinner tomorrow with Jing and Ron, Jing who cared for my other for over 5 years and her husband. Then a sales pitch breakfast by OAT in La Jolla. We like them so much after 10 trips we even are looking forward to the presentation.
When we return it will be time to get the luggage out to prepare for the trip to Panama and Columbia in 2 weeks.
For those who wonder where we are, Panama until March 18, Jojoba Hills from then until mid April. On the road toward Rochester until we arrive. May 23 to 28 in Providence RI for my 55th Brown Reunion. Back to Rochester, Carol's gathering with Visual Studies Workshop, 29 years since she got her MFA then through the summer with trips here and there I'm sure once Jazz Festival is over. September off to Egypt and October begin the return to Jojoba hills with a stop at Malena and Dan's place in Virginia.
How did we manage to plan so many activities?