Rather than try to recap the details of the trip I am summarizing the experience and what I learned.
History – an abbreviated short form
Everything starts with 711, as every guide began. In that year the Muslim forces entered the Iberian Peninsula and swept through in a 7 year conquest to rule everywhere in Iberia. This began a rule that lasted in some form or other until 1492 when essentially all non Catholics were required to leave Spain.
Prior to the Muslims there were the Visigoths who were christian. They made life miserable for everyone that wasn't them, especially the Jews. The Muslims considered Christians and Jews lesser groups who were tolerated within their society so long as they paid taxes. This lead to a golden age for Muslims and Jews which lasted almost 500 years. The Reconquesta (When the Catholics started to retake Spain) turned this around and tolerance for "other" began to diminish. Through the 1400's many Jews found it better to convert for safety and to reduce their tax burden rather than to continue to openly practice as Jews. The 1492 expulsion of all non Catholics swept away the remaining unconverted Jews and Muslims.
We visited Churches which were built on/in Synagogues and Mosques. One mosque in Cordoba, the Mezquita, contains a Cathedral within it. The mosque is so large that the cathedral cannot be seen from everywhere within the remaining mosque. We visited synagogues that had been converted to churches and then restored as museums and so many variants of the theme that it is hard to list.
Art:
From the Prado (Madrid) to the Guggenheim )Bilbao) by way of Fundacion Miro, Picasso, Tapies (all Barcelona) and so many more. To capture some of the span, we spent time in the Prado is front of Velasquez Las Meninas to Picasso's Las Meninas In the Picasso Museum in Barcelona in which he recreated the painting in his style, but oh so much more. We visited Gaudi's Casa Batlo and Sagrada Familia, not to mention Park Quell. And then in Cantabria we visited El Capricho.
Wine (actually Port):
We learned that Port is still made by stamping out the grapes in vast tubs.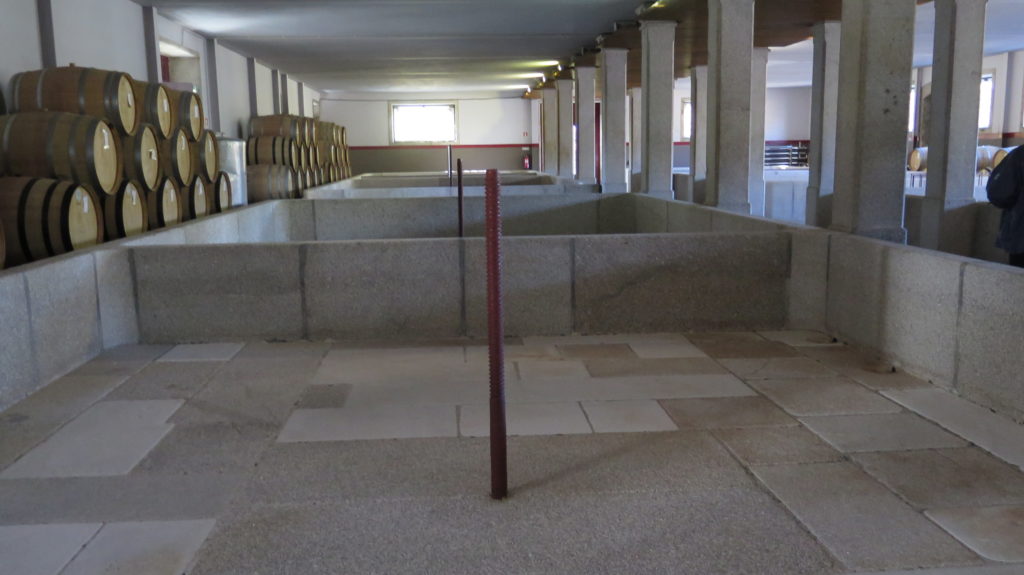 Touring through miles of vineyards, olive trees, cork trees (in Portugal) with rivers, mountains and small towns to stop for a technical break and an espresso. For those of us who are addicted to long road miles and seeing things from ground level this was a most magnificent trip.
Our "mountain climbing" was replaced by carrying our carry on luggage up long steep cobbled walks to several of our Paradores which the bus could not get to. Even in Madrid the bus could not get closer than a block from the entrance because the streets are so narrow.
We are assembling our pictures and one of these days I will put up a slide show of mine in the blog.